KARTING STAR LANE VACALA SIGNS MULTIYEAR AGREEMENT WITH DREYER & REINBOLD RACING IN ARX2
Originally posted on arxrallycross.com
CARMEL, Ind. (July 30, 2019) – Dreyer & Reinbold Racing today announced the signing of young karting star Lane Vacala for the remainder of the 2019 Americas Rallycross (ARX) Championship season and the full 2020 ARX campaign with the Antioch, Ill., driver piloting the No. 55 DRR/Tyler Lane Construction ARX2 car beginning this weekend (Aug. 3-4) in the ARX of Canada double-header event at Trois-Rivieres, Que., Canada.
Vacala, 22, makes his ARX2 debut at Trois-Rivieres while continuing his successful karting career including as a member of the Factory Compkart racing team in the J3 Competition. Lane has been a top nationally-ranked karting racer for the past five years and won the Great Lakes Sprint Series Championship in 2014.
In addition to the ARX2 action with DRR in 2019, Vacala also plans to compete in the Rotax Canadian Karting Open, Rotax International Trophy Race in Le Mans, France, and the FIA World Rallycross Championship presented by Monster Energy events in France and the season finale in South Africa this November.
(Click image to visit arxrallycross.com)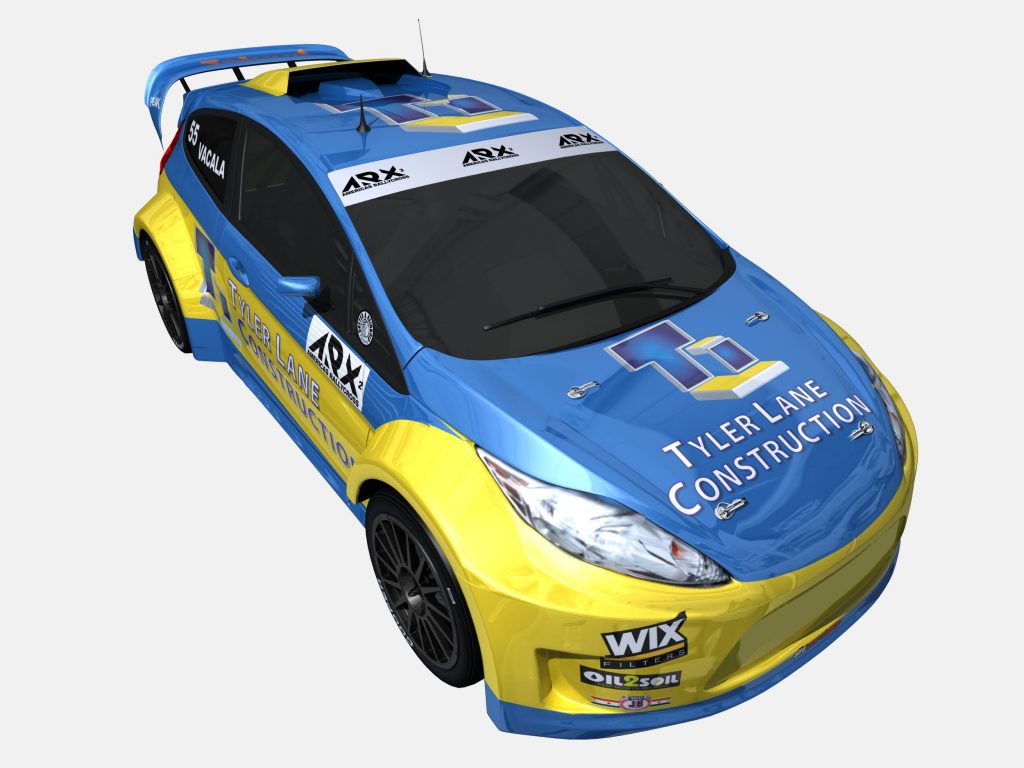 Vacala recently tested the DRR ARX2 cars with the team and showed outstanding speed in preparation for the ARX of Canada weekend.
"We are very pleased to bring in a young driver like Lane with his past racing credentials," said Dennis Reinbold, team owner of Dreyer & Reinbold Racing. "We have been very successful bringing in karting racers in the past and Lane's testing was impressive in our ARX2 cars. We're anxious to see him compete this weekend at Trois-Rivieres. I think he has a great future in ARX and with our race team."
Vacala has been a regular on the winner's podium in karting including at the Rotax All-Stars Finals, Texas Prokart Championship, WKA Mid-Season Shootout and the USPKS Chicagoland Grand Prix. Lane has also tested a Dodge SRT Hellcat with DRR ARX Technical Director, Buddy Rice.
"To be joining a team with so much knowledge and history is a dream come true," said Vacala. "It's an honor to be racing for Dreyer & Reinbold Racing in ARX. Coming from the karting world and having never raced on dirt before, this will be a whole new experience. I've been doing a lot of training and preparation for this season, and I'm excited to finally race."
Vacala will compete alongside his young new teammates Cole Keatts, 18, in the No. 53 Black Rifle Coffee Company ARX2 car and female driver Gray Leadbetter, 14, in the No. 28 Oil2Soil machine. A future announcement will be made regarding the WIX Filters DRR ARX2 machine this coming week.
The ARX of Canada ARX Rallycross weekend, competing on a .8-mile asphalt/dirt course on the streets of Trois-Rivieres, will feature qualifying rounds, semi-finals and finals on Saturday and Sunday in the ARX2 class with the four DRR drivers in both days' full competition.
Americas Rallycross (ARX) has expanded its television and digital streaming coverage in 2019 on CBS Sports Network (CBSSN) and Facebook Live. For more information about ARX and ARX2, go to ARXRallycross.com and follow @ARXRallycross on Instagram, Facebook and Twitter.